Asian Crisis Looming; Did Rappers Prefer Barack or Hillary?
This dispatch contains two posts: One depressing, one fun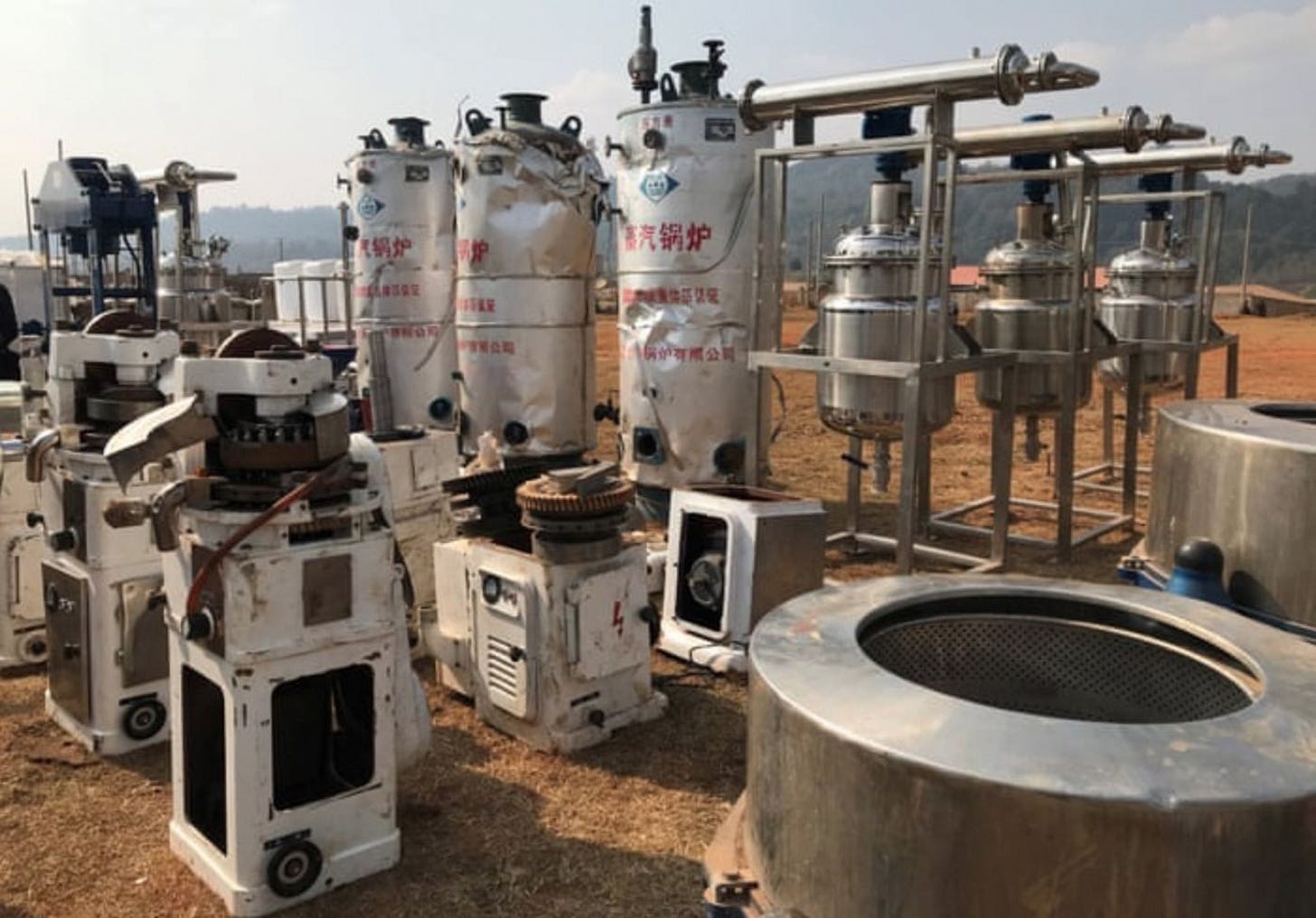 A Myanmar superlab, making meth. Credit: Myanmar's Central Committee for Drug Abuse Control
I'm participating in an AMA on Voicehub on July 16, 2020 at 1 pm Eastern. If you'd like to ask a question leave it here.
The dispatch has two separate posts. The top one is depressing, the bottom one is fun.
The Hip-Hop 25 continues next week with #22: E-40.
This post is for paid subscribers