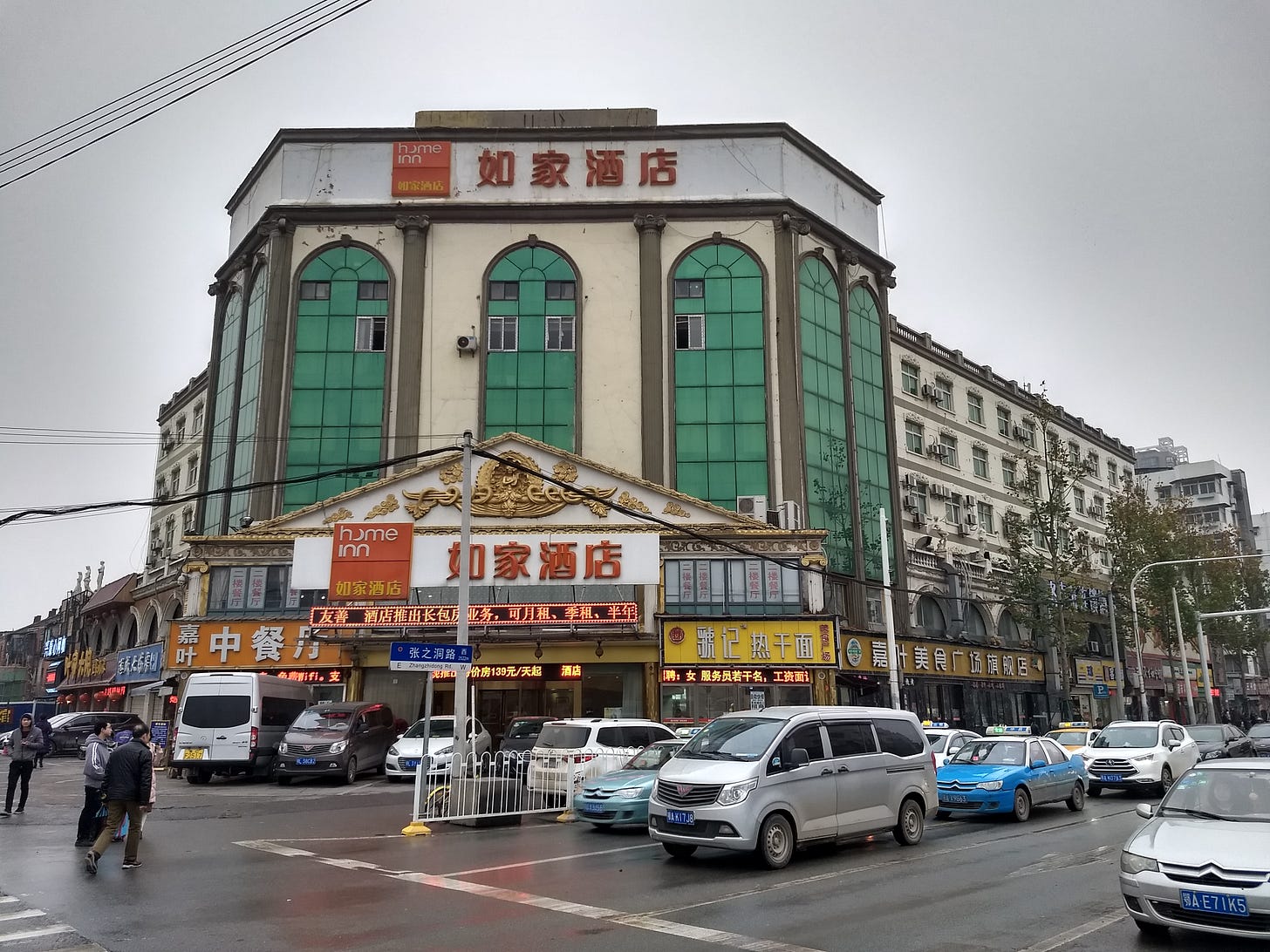 The Wuhan headquarters of Yuancheng, which sells more fentanyl precursors than any company in the world
I depend on your support to make this newsletter go, so please purchase a subscription. Non-paid members only get occasional public posts. If you have financial issues, email me at ben.westhoff@gmail.com and we'll work something out.
The Hip-Hop 25 continues with the Beastie Boys.
---
Almost all of the world's illicit fentanyl comes from China. For Fentanyl, Inc. I wanted to learn about this trade, which is killing more people than any drug in American history, so in 2017 I began reaching out to Chinese dealers and manufacturers. It was easy — many posted their contact information on their websites. I focused on those selling fentanyl precursors, the most critical ingredients needed to make fentanyl. The Mexican cartels purchase them in large quantities to make finished fentanyl (a very easy process), which they then traffic into the U.S.
The two most common fentanyl precursors, NPP and 4-ANPP, were banned in the U.S., but remained legal in China. I discovered that a single chemical company based in Wuhan sold more of them than anyone else in the world, called Yuancheng. I eventually spent more than a year investigating them, and my expose made international news.
But kicking it all off was the below Skype messenger conversation I had with a saleswoman I'll call Mindy, who worked in a Yuancheng branch office. I pretended to be an interested buyer at first, before revealing my identity. Our conversation helped me understand not only how Yuancheng operated, but how its salespeople could morally justify their work.
---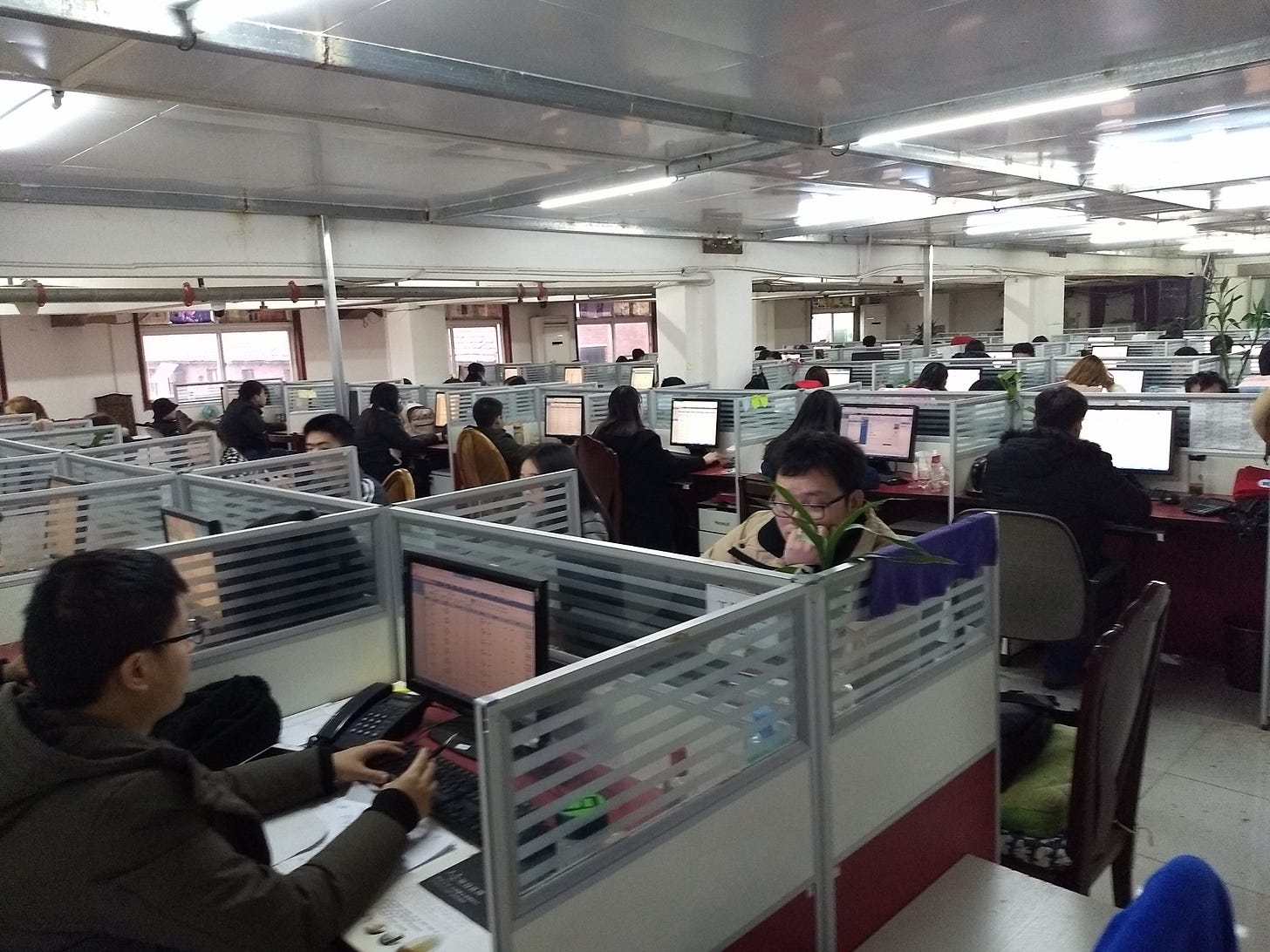 The sales floor at Yuancheng
October 3, 2017
Mindy: Hi. Sorry I didn't go online last night. How many NPP do you need?
Me: Are you selling both NPP and 4-ANPP?
Yes. NPP is 99.4%. Yellowish crystal. Here is the price: 1000 g: 520 USD. 4-ANPP is 99.46%, light yellow powder. 1000 g: 2570 USD. How many do you need?
You work in the sales department for Yuancheng in Wuhan?
Yes. But last year, I came to [a branch office] to work. We have many branch offices in China.
Does your company make most of the NPP and 4-ANPP sold out of China?
No, we don't make it, we only sell. We are not the factory. But most of the NPP and 4-ANPP are sold from my company.
How many people work in your sales branch?
More than 400 people. May I know how many NPP or 4-ANPP you need? And how do you know the Wuhan Yuancheng company?
Sorry, I have more questions.
It's ok. I can tell you anything you ask.
To what countries do you ship most of your orders?
USA, Mexico buy NPP and 4-ANPP most.
Are the packages of NPP and 4-ANPP disguised when you send them in the mail?

Yes.

How are they disguised? Let's say for a big order, like 10 kilos?

For 10 kilo, we will use 3 packages. Food packing. 10 kilo isn't safe in a package for disguising.
Could you send a picture of what the packaging looks like?
Yes, wait a while.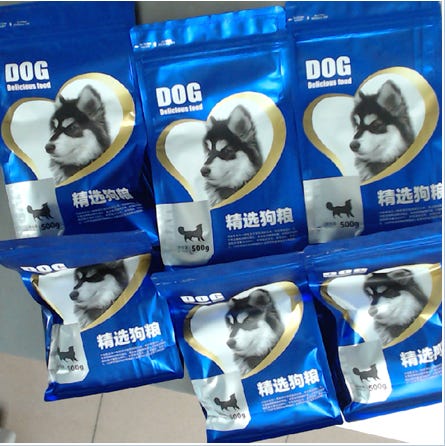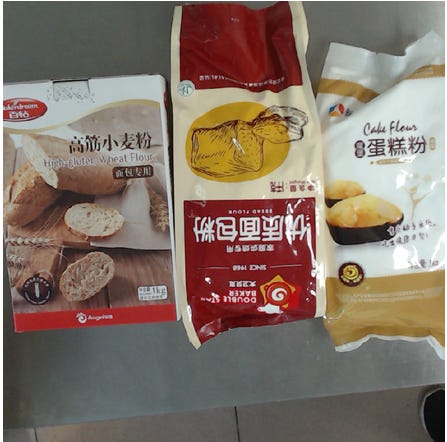 We will change the packing material quickly, not always the same.
Ah, very helpful, thank you. What happens if customs seizes it? Will I get in trouble?
No you won't get in trouble, we will keep eyes on the package after it is sent out. If we see any troubles for the customs, we will tell you don't contact the express, then the customs won't find you. They won't go to your house I think. And also if you think it is not safe, you can also give me a fake receiver name. And also find a shipping address which you don't live there.
Ok. Do you ship with a Certificate of Purity for the NPP?
Yes. I will send it tomorrow ok. Now I am on the way home, not in my office.
No problem.
Do you have anything else want to know?
I would like to know a little about you, since you've been so nice. What did you study in university?
English Education. I want to be a teacher before.
Ah, very interesting! Why did you not become a teacher?
Now I think sales is more suitable for me. My dad think teacher is very hard. And teaching for the whole life is boring.
Does your dad like your job now?
Yes, he recommend me to do this.
Do you like your job? Does it pay well?
Yes, salary is better than teacher. But more hard, we don't have much holidays, we work more than 8 hours every day, six days work a week.
Have you ever been to the lab yourself?
Yes. Only once.
What is the lab like? Very modern?
Yes, many products there. NPP is a sensitive products. Why you buy it? I know many people buy it. But I don't know what it is used for.
Oh, you don't? It's used to make fentanyl. Do you know what that is?
Yes. I know fentanyl. But why people use it? We Chinese don't use it
It is like synthetic heroin. It is causing a very bad addiction and death crisis in the USA. Worst drug epidemic in our history.
Yes, I know it is a bad products to person. But I still sell it, so sometimes I feel guilt. NPP is not forbidden in China, so we can sell. I sell it, because I want earn money, earn a living.
Maybe you should go be a teacher!
Few years later, I will.
Do you know anyone who sells fentanyl?
No, it is forbidden to sell, I don't know who sell it. I only sell products which are allowed to sell. [Smiling face emoji]
Is your company afraid of authorities, or is it ok because NPP is legal?
NPP can be produced and sell aboard. Don't allow sell in China. So it is not so legal as we think. Maybe between legal and illegal. Sensitive products.
Does your boss talk to you about this?
No. He never talk this.
How do you know that it's between legal and illegal?
I am not a child. So I know. [Smiley face emoji]
What is the name of your boss?
Yip Chuen Fat. [Note: This is the Hong Kong-style spelling of Ye Chuan Fa.]
Is he a nice man?
Yes.
Have you met him in person?
Yes, I can see him every day when I worked in Wuhan office.
Is he old or young?
Old. Over 60 years old.
Is he very rich/wealthy?
Yes, they said that he is the richest man in '90s in Wuhan.
Interesting.
Sorry I should have supper now.
Ok, no problem! Thank you for talking to me!
I thank you too. Just now I was on train. Now I arrived home.
Ok great. I will talk to you tomorrow, or very soon!
Ok, I will send you the Certificate of Authenticity tomorrow. Have a nice day
Thank you!
---
October 4, 2017
Mindy: Here is the Certificate of Authenticity.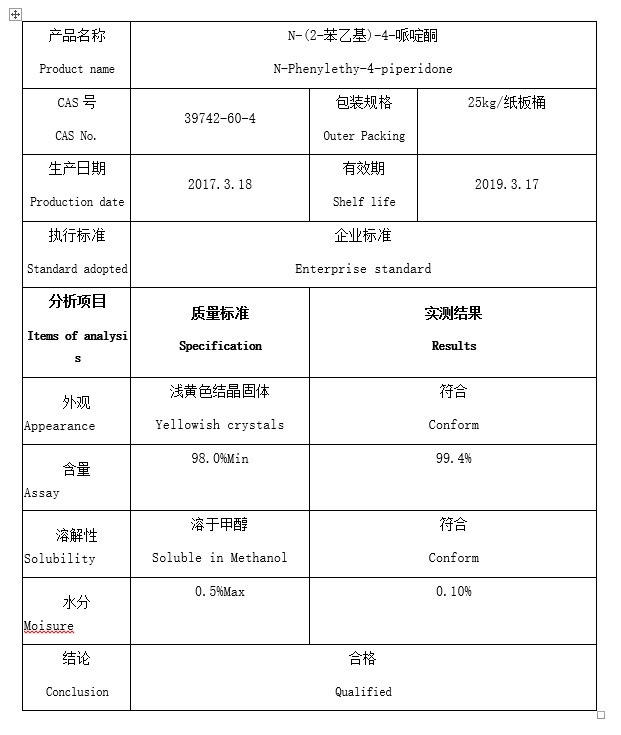 ---
October 17, 2017
Mindy: Hi.
Me: Good morning. I guess it's evening for you!
Yes. I am on my way home.
Did you have a good day at work today?
Yes a very busy day.
I have some questions about your company, if that's ok.
Ok.
Wuhan Yuancheng is only the supplier, and not the lab, right?
They have a product testing warehouse.
What is the name of the lab that supplies the NPP and 4-ANPP that you sell?
I don't know this.
Where is your warehouse located? In the same building where you work?
We have two warehouse, one is in Wuhan city, the other is in Shenzhen city. Shenzhen city is nearby Hong Kong.
Have you been in the Wuhan warehouse when you worked in Wuhan?
Yes.
What is it like? Is it big? Are there many scientists there?
No scientists, but there were product testers. It is big.
I heard that there is a big apartment building in Wuhan where the employees of the company live. Do you know about this building?
No.
Did the company provide housing for you when you lived in Wuhan?
I lived in a staff dorm.
How many people live in the staff dorm?
6-7 people per room. But I don't know how many rooms.
How many people did you share a room with?
This is not a question relevant to business.
That's ok, I understand. Sorry to offend.
You did not offend.
I just want information, sorry. I don't mean to waste your time.
It isn't sounding like you are a customer.
I am not a customer. I am a writer who is writing a book on these chemicals.
So are you going to tell me the information as a writing material? I feel that I have been cheated.
I am sorry. I am very curious about this industry, because it is causing such damage in the USA. But I am very very thankful that you helped me out.
HOW DID YOU KNOW YUANCHENG?
From the internet. I don't want to get you in trouble. I just want information.
Ok.
You told me you sometimes feel guilt about this work. Maybe it will help you feel better if you continue talking to me.
[No response.]
Hello?
---
Postscript: Mindy didn't return my messages after that. I do not know if she is still working for Yuancheng.
Fentanyl, Inc. details my full investigation of Yuancheng and its CEO. Independent groups including the National Center For Defense Studies have since verified my findings, confirming Yuancheng's global reach, dozens of shell companies, and expansive role in the fentanyl epidemic.
In future Drugs + Hip-Hop newsletters I will further discuss my investigation and infiltration of Yuancheng's headquarters, an old hotel in Wuhan where the employees live, work, eat, and sleep. I will also explain what has happened to the company since Fentanyl, Inc.'s publication.
---
I depend on your support to make this newsletter go, so please purchase a subscription. Non-paid members only get occasional public posts. If you have financial issues, email me at ben.westhoff@gmail.com and we'll work something out.
The Hip-Hop 25 continues with the Beastie Boys.