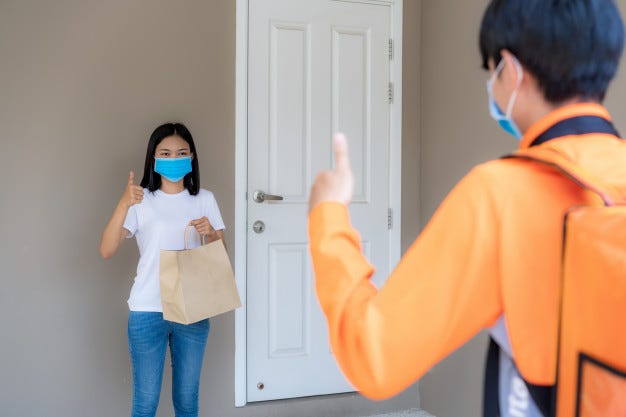 This is a rare free post from Ben Westhoff's newsletter Drugs + Hip-Hop.
---
During covid's early days there was cause for optimism concerning the fentanyl crisis. As I wrote on April 3:
Coronavirus has helped slow the global distribution of fentanyl products, leading to scarcity and price increases in the U.S…many opioid users are getting prescriptions for methadone and suboxone as a result.
Sadly, this hope has dried up. Drug overdose deaths are on the rise in 2020, even compared to an awful 2019.
Why? Innovation.
The head of the DEA's St. Louis office, Bill Callahan, says some dealers are now offering "contactless delivery," LOL.
[L]ike any business during the pandemic, drug dealers have had to face customers with less money or who are concerned about social distancing. Most are not as mindful of health recommendations as legitimate businesses, but Callahan said investigators have seen some dealers wearing masks, and some even offering contactless delivery.
Meth is also part of the problem. Following 2005 legislation that put Sudafed behind pharmacy counters and American crank cooks out of business, the meth industry migrated to Mexico.
But covid has driven down traffic over the USA and Mexico border. Meanwhile, vehicle searches are up. So meth production has returned to the American backwoods.
Except this time it's increasingly cut with fentanyl.
"They are trying to make a stronger product on their kitchen table, which is not the place to make the things we ingest," Callahan said.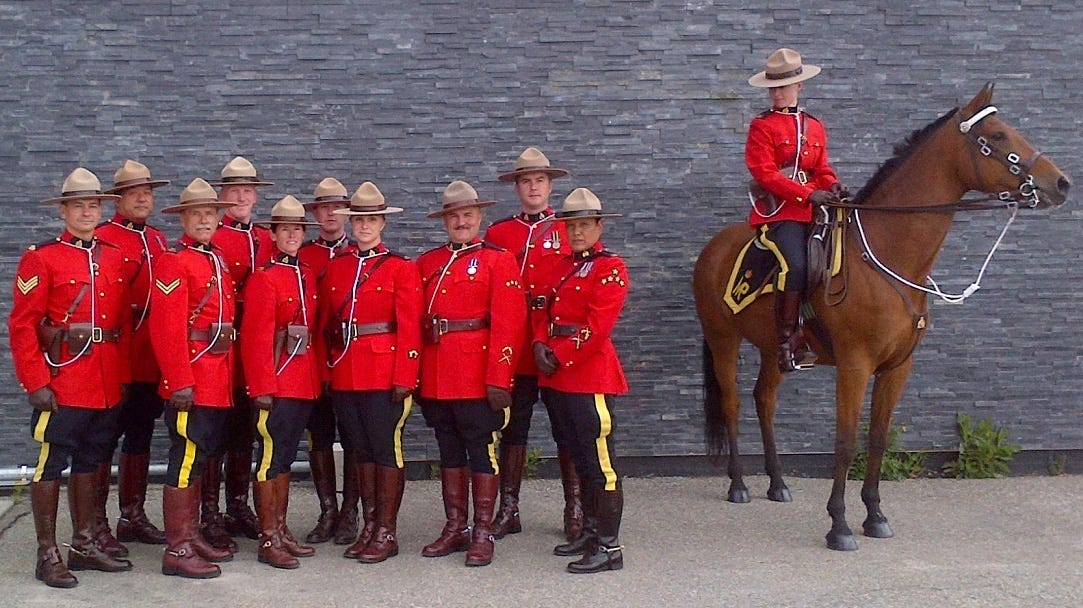 The Royal Canadian Mounted Police
Now even Canada is getting in on the action.
For years China has made the cheapest fentanyl. But because of covid, prices have risen, and so Canadian producers are joining in. H/t to Harris Rosen for the tip:
On Aug. 27, The Royal Canadian Mounted Police (RCMP) officers executed search warrants at [Wister Wei Lap] Lee's residence and at facilities used by Genaxx Pharma and Dufore Technologies. Police say four hundred barrels of chemicals and lab equipment were seized.
400 barrels! What a thing for Canadian police to discover while on horseback.*
*The RCMP always ride horseback and don't own a single vehicle, right?
Remember: Drugs always find a way. No amount of prohibition — not even a global pandemic — can stop them. So let's quit wasting billions on enforcement, and divert that money to education and treatment.
---
Subscribe to Drugs + Hip-Hop. Next, my countdown of the 25 greatest hip-hop artists in history continues with Kendrick Lamar.
See also: "State-Run Chinese Prisons Making Fentanyl"
"The Time I Impersonated a Guy Named Marty"
"The Hip-Hop 25: #20 Bone Thugs-N-Harmony"