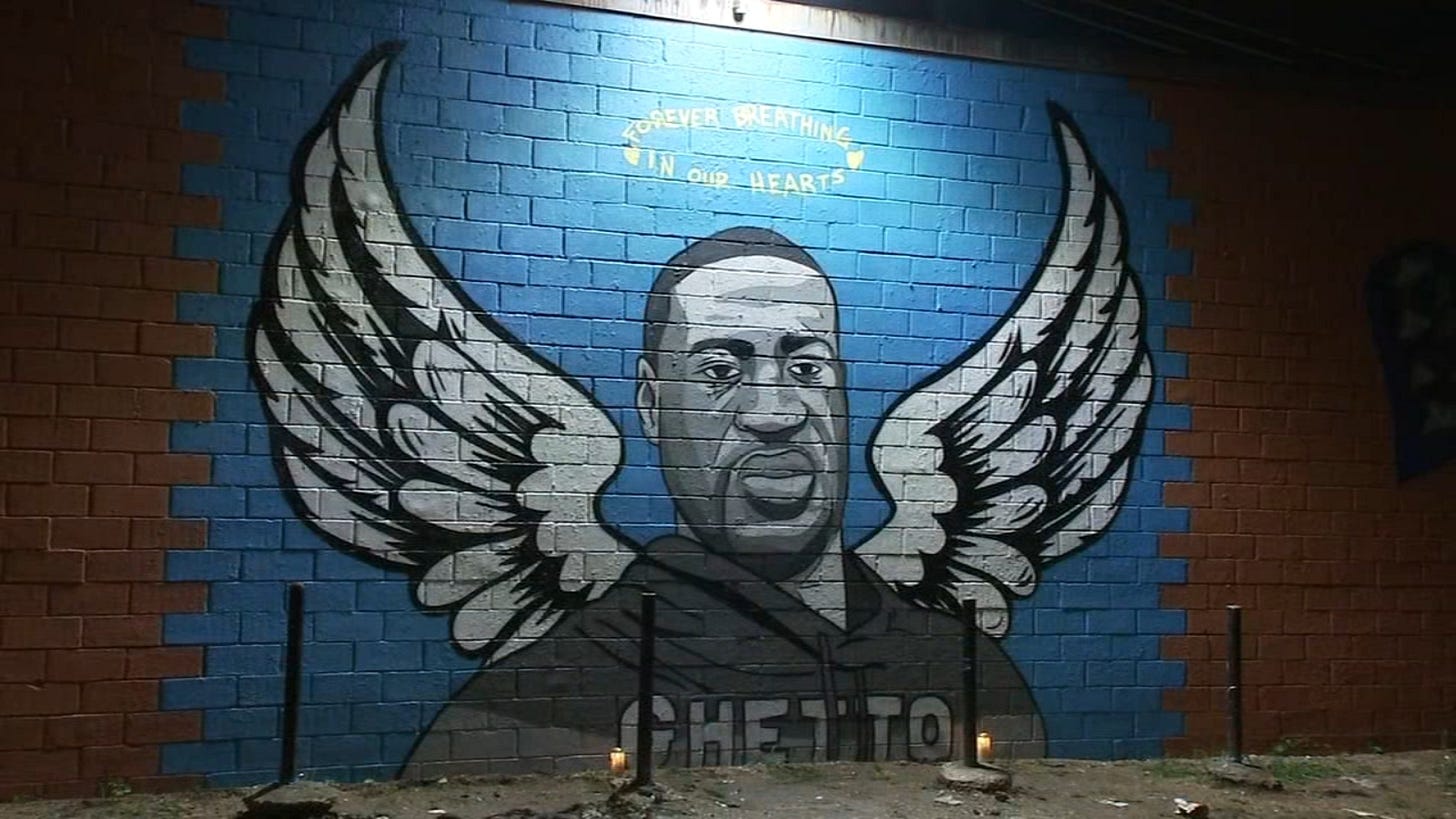 This is the first dispatch from my Drugs and Hip-Hop newsletter. It won't be free for long, so subscribe! See also The Hip-Hop 25, a series of long essays on the greatest rap artists ever, including rare interviews, photos, and songs.
George Floyd's death set off protests around the world, and may inspire profound change, beginning, potentially, with Minneapolis dismantling its police force.
As the officers' trials approach, we're likely to learn more about George Floyd himself. Last week his autopsy showed he had fentanyl in his system when he was killed, which drew my attention. He also tested positive for methamphetamine and THC, as well as covid-19. What does this mean?
First of all, it doesn't say anything about his character. Floyd was raised in poverty in North Carolina, and then Houston. He was a charismatic, church-going guy, a former star athlete intent on getting his life together. His father played guitar in a group called the Chocolate Buttermilk Band, while Floyd himself had incredible music connections, including a friendship with DJ Screw, famous for the "chopped and screwed" sound and one of the most important figures in Southern hip-hop. This story has amazing details:
Floyd became interested in Christian rap about a decade ago and encouraged people to attend the Church in the Bricks, a street ministry held on [a local housing] project's basketball court.
Floyd's move up North was apparently to seek treatment at a substance abuse center in Minneapolis. He wanted to turn his life around after a history of arrests and incarceration, for charges including selling drugs. He was a polydrug user, meaning he used different drugs at the same time, which is incredibly common, especially now, since fentanyl can be (and is) cut into any pill or powder, as a cost-saving mechanism by drug dealers. It's quite possible Floyd didn't even know he'd taken fentanyl.
Floyd's cause of death was listed as "cardiopulmonary arrest," a meaningless term that basically just means he died because his heart stopped beating and he stopped breathing. Fentanyl indeed stops a person's breathing, but, as indicated by the video, that's clearly not why he died. The fentanyl and other drugs in his system were "not relevant," said an expert I respect greatly, Bruce Goldberger, forensic medicine chief at the University of Florida College of Medicine.
The fact that Floyd had consumed meth, however, will likely be cited by the officers' defense lawyers. They may say the officers believed Floyd had to be dramatically restrained because of fears of "excited delirium," a controversial diagnosis sometimes cited in cases where people being arrested have taken stimulants said to imbue them with "superhuman strength." (In Minneapolis and elsewhere, officers sometimes ask responders to inject people who have been arrested with ketamine to calm them down, but that's a whole different conversation.)
George Floyd's situation exposes a lot of problems with the way we battle drugs in America. New drug laws have targeted opioids, without addressing the fact that we have a polydrug crisis. Historically, epidemics of "downers" (like opioids) are often followed by epidemics of "uppers," and that's exactly what's happening right now, with meth and cocaine use accelerating. Most problematic-users take multiple drugs at the same time, and often not on purpose. It's critical to give users access (preferably free) to fentanyl testing strips and other drug-checking technologies, so that someone who thinks they're taking meth, for example, can know if they've actually got fentanyl.
It's currently in vogue to incarcerate dealers, while providing treatment to users. After decades of our "lock 'em all up" mentality, this is an improvement, but still problematic. As Floyd's case shows, drug users and drug dealers are frequently the same person. Most "dealers" are not kingpins, but simply addicted users just selling to afford their own habits.
America's fentanyl problem will likely get worse before it gets better. Coronavirus slowed the trade out of Wuhan, but companies like Yuancheng are already back up and running, and our current economic malaise may cause a big uptick in drug deaths.
I don't know if Floyd was actively receiving treatment, but it's clear that an expansion of medication-assisted treatment is desperately needed. Treatment drugs like buprenorphine and naltrexone are great starts but should be combined with counseling and social services. Problematic drug use doesn't exist in a vacuum; it's often caused, and perpetuated, by poverty. In Floyd's case, a racist institution ended his life in horrific fashion. The millions of others living on the margins need police and criminal justice reform and more compassionate and intelligent drug care.
---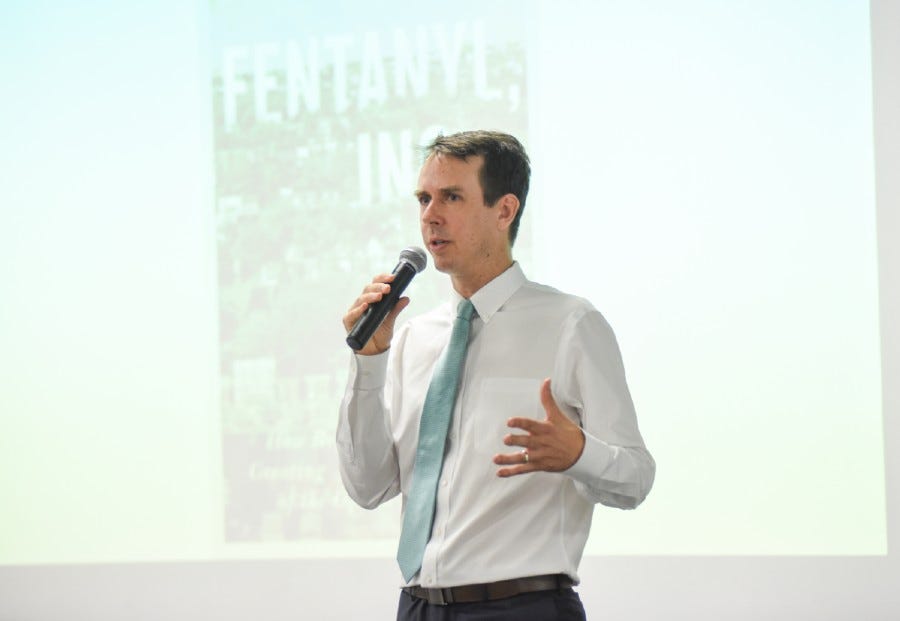 Thanks for reading! I'm Ben Westhoff, the author of Fentanyl, Inc., which investigates the worst drug crisis in American history, and Original Gangstas, a history of West Coast gangsta rap.
This newsletter will address both topics. They seem like separate worlds, but they're not. Synthetic drugs are taking over hip-hop culture, and the opioid crisis is hitting underprivileged communities mercilessly. I specialize in on-the-ground, deep investigative reporting, and my award-winning work has documented everything from how Tupac spawned a social justice movement to how the Chinese state subsidizes fentanyl production.
Once or twice a week I'll send out a dispatch about hip-hop, or drugs, or both. I'll kick things off with an EPIC countdown of the 25 best rap artists in history, called The Hip-Hop 25, which represents, essentially, my next book. These entries will be thousands of words — I've been preparing them for months — and feature rare photos and my never-published interviews with members of acts including Outkast, Run-DMC, Bone Thugs-N-Harmony, N.W.A, and many more.
The first couple will be free, and then they will go behind a paywall. But you can sign up here for a ridiculously low price. Yearly subscribers get an autographed copy of one of my books, and Westhoff literary swag like bookmarks.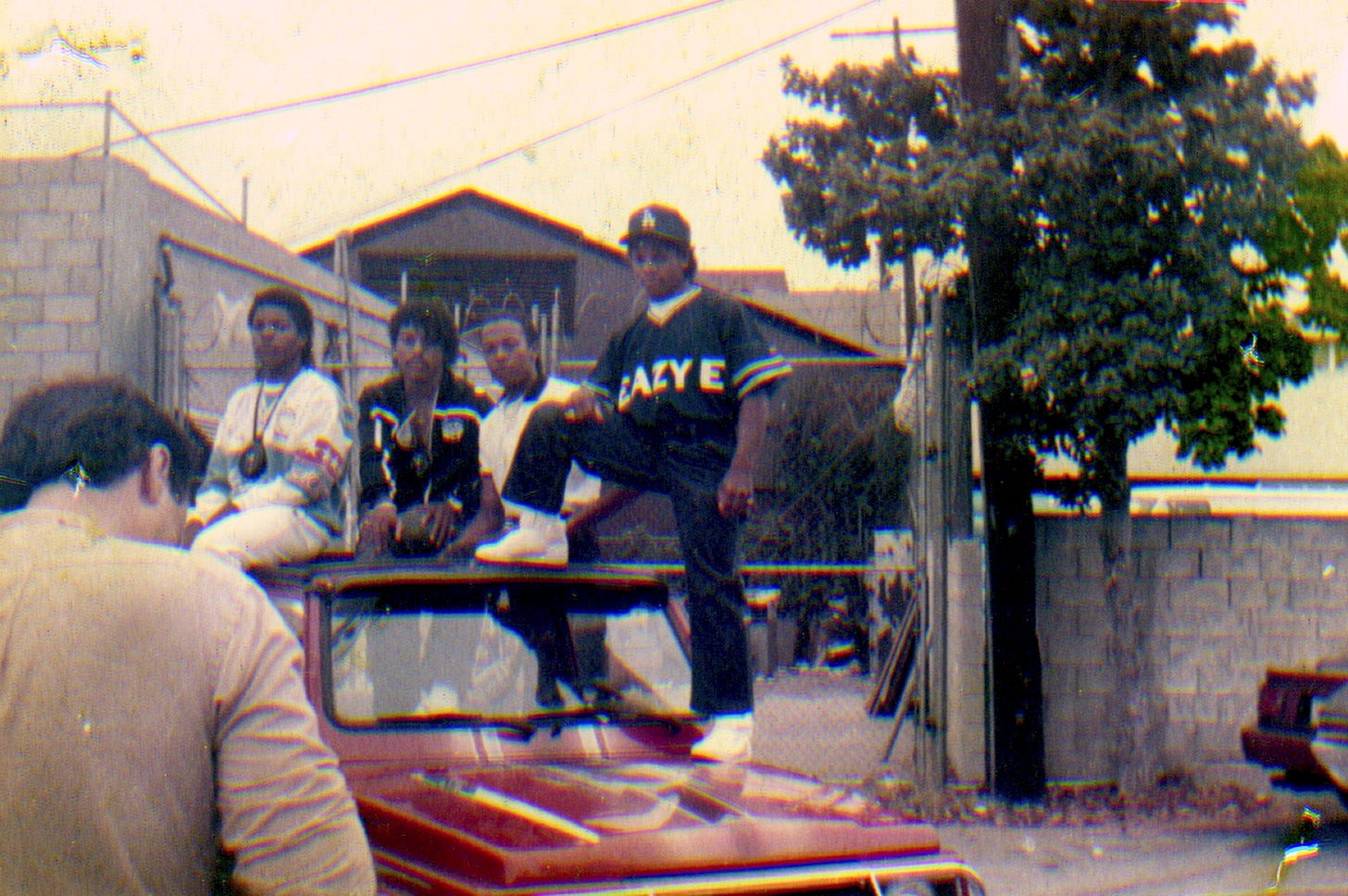 The drugs posts will include timely news and analysis about drug trends — opioids, benzos, psychedelics, cannabinoids, and everything else. I'll go into great detail about my undercover infiltrations of Chinese fentanyl operations in 2018, in Wuhan and Shanghai. For the first time, I'll reveal how I did it, publishing my conversations with the darkweb fentanyl dealers and salespeople I met along the way.
I'm excited to have you along for this ride!